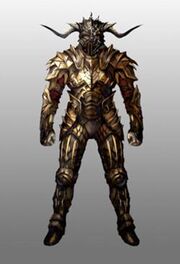 During the The Final Battle at the height of the Fifth Blight, two Generals fight alongside the horde. There are two Hurlock Generals in the final battle. One is a Hurlock emissary while the other is a Hurlock alpha.Another Hurlock General can be found in the ruins of Ostagar during the Return to Ostagar DLC. This Hurlock General is a warrior, and carries Cailan's Breastplate. See: Dragon Age: Origins
Ad blocker interference detected!
Wikia is a free-to-use site that makes money from advertising. We have a modified experience for viewers using ad blockers

Wikia is not accessible if you've made further modifications. Remove the custom ad blocker rule(s) and the page will load as expected.